Welcome to my revised website.
I established my gallery and workshop space in 1996 at the iconic Oxo Tower building on London's South-Bank. It provides a central London location for passing visitors but more importantly a convenient place for you to view my jewellery, discuss an idea or to commission a completely new project for your partner, a friend or yourself. If you wish for something completely unique rather than mass produced jewellery; then visit my workshop or contact me for an initial discussion about your project.
I mention commissioning quite often on this website and many customers, although a bit daunted initially by the thought of it, have gone down this route. I would like to point out that there is no obligation until you, the client, and I formulate a design brief, based on your thoughts. I work out a quote and then you decide whether you wish to proceed with the commission. Enjoy your visit... Alan Vallis
---
Below is a small selection of Stacking Ring styles.
I have been making Stacking Rings for a number of years and these are some of my signature peices. It is an extremely versatile concept; this first row of images shows a small selection illustrating their development over this period of time.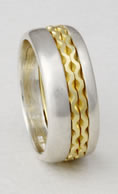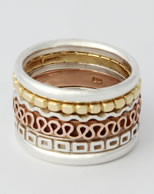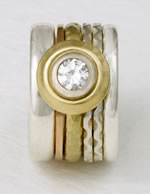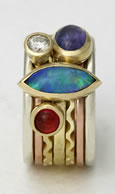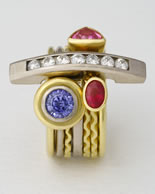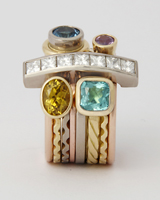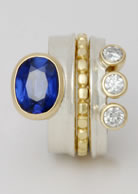 Engagement-wedding/partnership rings.
Engagment, wedding and partnership rings are evolving from traditional concepts. (My clients are demanding something different !) These are very different ring styles that offer alternatives. By commissioning there is the option of choosing what precious metals you would like to use as well as a huge range of different stones. These are just a few examples.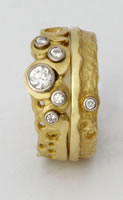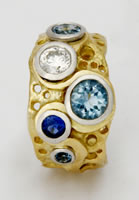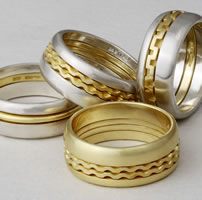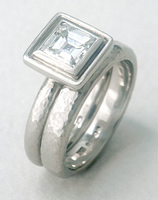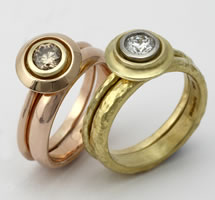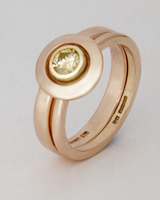 A selection of drop earrings.
I have recently worked on a number of drop earring styles. Using a selection of different tops and combining them with a huge variety of stone options. Commissioning a unique pair of drops is now a real possibilty.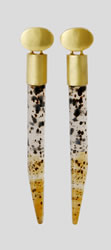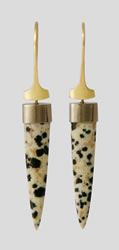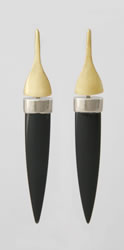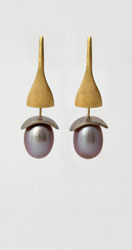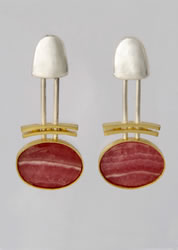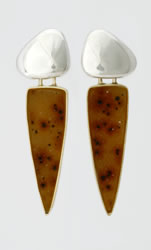 More earrings.
Other earrings styles include: drops with briolette cut stones, pierced goldwork, marine themed pieces. Also a new range of hand pierced and planished drop forms in sterling silver.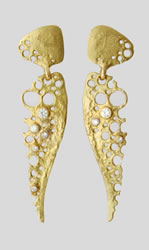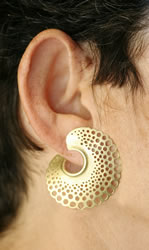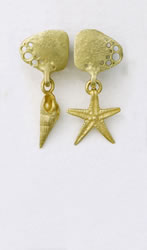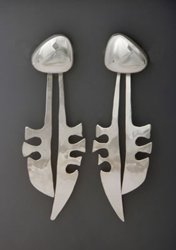 Dramatic necklaces.
I love working on large dramatic or bespoke necklaces. Some of these are one off peices, others like the Red Sea series, can be made up individually from a selection of different marine motifs.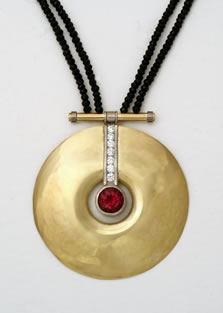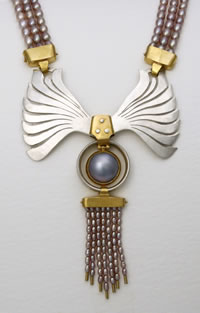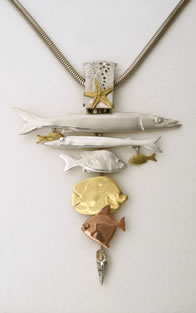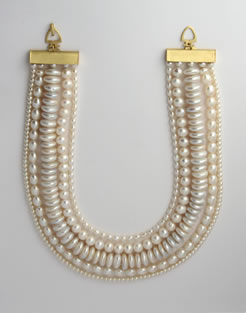 More necklace drama.
Two large necklaces and one tiny marine necklace.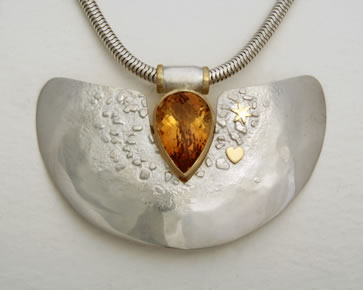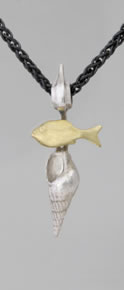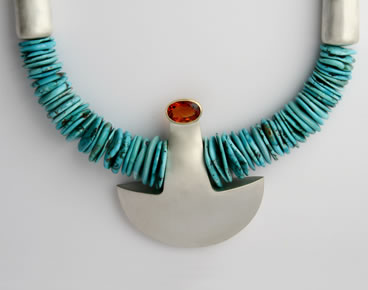 End of this selection